Nurses urge premier to reject for-profit health care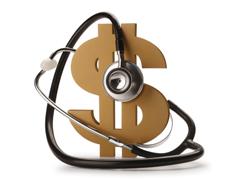 Ontario's RNs, NPs and nursing students have a clear message for the newly-elected Liberal majority government: in order to strengthen the province's health-care system, it must immediately ban medical tourism and reject for-profit plasma collection.
RNAO sent a letter to Premier Kathleen Wynne urging her to take bold action to protect Ontario's public health system. The association also issued an action alert to its members so that more than 37,000 health professionals could support this call to action.
Nurses in all sectors understand that health care must be protected as a human right for everyone. Trends such as medical tourism and for-profit plasma collection compromise the future of public health care.
Medical tourism is currently being practised in a number of Toronto hospitals, with patients from outside the country provided with services for a fee. Nurses are concerned this profit-seeking measure could erode the public's support for Medicare. RNAO CEO Doris Grinspun outlined the dangers of medical tourism in the May/June 2014 issue of Registered Nurse Journal.
RNAO also believes that for-profit blood collection could put the safety of our blood supply and sustainability of our voluntary donation system at risk. This month, Minister of Health Eric Hoskins reintroduced legislation aiming to ban paid plasma collection.
Related:
Action Alert - Premier Wynne: Safeguard Medicare by Immediately Banning Medical Tourism and Rejecting For-Profit Plasma Collection
Media Release - Immediately ban medical tourism and reject for-profit plasma collection: Open letter from Ontario's RNs to Premier Kathleen Wynne