Nurses speak out for people living with FASD at Select Committee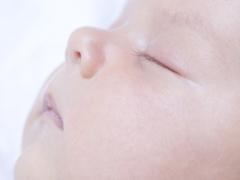 RNs are working to improve the lives of a segment of the Ontario population that too often falls through the cracks. Kathy Moreland Layte and Mary Mueller recently spoke on behalf of RNAO about Fetal Alcohol Spectrum Disorder (FASD) to the Select Committee on Developmental Services.
The Select Committee has been charged with gathering evidence and making recommendations for a provincial strategy for people living with developmental disabilities. FASD affects an estimated nine out of over 1,000 babies born in Canada, and is the leading cause of developmental disability for Canadian children.
RNAO recommends the Ontario government adopt an interdisciplinary strategy, which focuses on prevention, while offering accessible services for those living with FASD and their families.
"FASD is a preventable disability Ontario is not adequately addressing," Moreland Layte told the committee at a Jan. 13 meeting in London, Ont.
"Addressing the inequities that exist in our province with respect to the social determinants of health such as poverty and social exclusion would significantly decrease the incidence of FASD."
Read RNAO's submission to the Select Committee on Developmental Services.
See the feature story on Fetal Alcohol Spectrum Disorder from the November/December issue of the Registered Nurse Journal.