Nurses call for changes in the workplace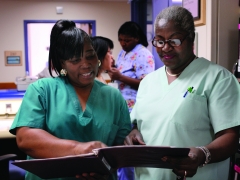 To create a more stable workforce, RNAO is calling for new measures that will eliminate the growing prevalence of precarious employment as well as non-standard employment among nurses in Ontario.
In response to the interim report of the Changing Workplaces Review, RNAO has recommended developing and implementing a plan to deliver the same protections and benefits to workers in nonstandard employment as those in standard employment; strengthening the Employment Standards Act (ESA) and implementing a proactive deterrence model of enforcement that does not tolerate illegal activities and compels employers to comply with the ESA.
In addition, the ESA must protect health, dignity and decency by ensuring fair and strong employment and labour relations standards.
For more information, please read the full submission online.