New smoking cessation workshops target pregnant and postpartum women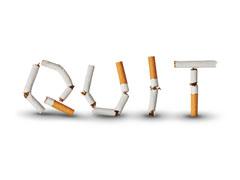 Helping pregnant women and new mothers become smoke-free is the focus of a free smoking cessation workshop series from RNAO's iaBPG Centre. Eight full-day workshops will be held across the province from September 2014 to February 2015, led by two prominent smoking cessation experts.
The workshops are part of RNAO's smoking cessation initiative, which was recently expanded to include a focus on pregnant and postpartum women thanks to funding from the Ministry of Health and Long-Term Care. Using a woman-centered lens, workshops will examine attitudes towards mothers who smoke to increase awareness and reduce stigma, and discuss approaches to interview and counsel mothers on the risks of smoking and of smoking cessations medications.
Sessions will be co-facilitated by Claire Gignac, master certified tobacco treatment specialist at Health Sciences North, and Dawn Cole, public health nurse on the reproductive and child health team at Kingston, Frontenac, Lennox & Addington Public Health.
The workshop will highlight new material from the Best Start Resource Centre, and participants will receive RNAO quit kits, smoking cessation wallet cards with content from RNAO, Motherisk and the Smoker's Helpline, as well as other resources. Workshop dates and locations are as follows:
Check back with RNAO.ca for registration details.