New Primary Care Toolkit helps nurses practise to full scope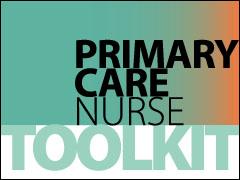 A brand new toolkit from Ontario's nursing leaders aims to help nurses working in primary care settings to maximize their scope of practice. Created in partnership by RNAO and the Registered Practical Nurses Association of Ontario (RPNAO) with funding from the Ministry of Health, the Primary Care Toolkit was developed using the foundations of the Primary Solutions for Primary Care report.
This online resource will assist employers and their teams to develop and reinforce structures enabling primary care RNs and NPs to practise to their full scope. Health professionals can benefit immensely from this evidence-based and practical toolkit.