New modules: learn about substance use online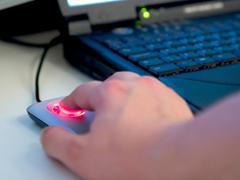 Treating patients with substance use disorders presents its own unique challenges, so RNAO is offering two new eLearning modules for health-care professionals to build their skills.
RNAO is pleased to announce the launch of the modules aimed at building capacity and skill among health care-professionals working with clients with substance use disorders.
The first module, Working to reduce commercial tobacco use in First Nations, Inuit and Métis Communities in Ontario will teach culturally appropriate smoking-cessation interventions in First Nations, Inuit and Métis populations, keeping in mind the special considerations of working with these populations. Go to the free eLearning course now.
The second module, Engaging Clients with Substance Use Disorders will address process of identifying, screening, assessing and providing brief intervention for clients who may be at risk for substance use disorders. It will enhance the clinician's understanding of different factors that affect clients experiencing substance use disorders, and will build skills to work effectively with these clients. Engaging Clients with Substance Use Disorders is available free of charge..
For more information, please contact Sabrina Merali, Program Manager.