New e-module guide to extreme heat events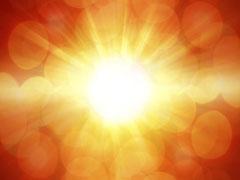 The dog days of summer are on their way, and health professionals need to gear up for the heat. A brand new e-module has been developed to support health-care workers in dealing with extreme heat events.
Health Care Workers Guide to Extreme Heat Events will help health professionals stay on top of the latest heat health evidence. It was developed by Health Canada in collaboration with McMaster University, the Ontario College of Family Physicians and the Clean Air Partnership, with input from RNAO.
Extreme heat can have serious consequences for health, and those impacts are expected to become more prevalent with climate change. It is crucial to understand who is at risk and what can be done to reduce illness and mortality during extreme heat events.
This one-hour e-module is designed for nurses and other health professionals working with at-risk populations. It is available at www.extremeheat.ca.