New BPG promotes safe sleeping for infants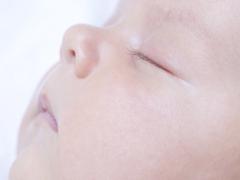 Protecting infants while they sleep is the focus of RNAO's most recent Best Practice Guideline (BPG), released Feb. 27. Working with Families to Promote Safe Sleep for Infants 0-12 Months of Age provides research-based recommendations on creating the safest possible sleep environments for young children.
The BPG's recommendations were developed by an expert panel and based on extensive research. Among other recommendations, the guideline advises that it's safest for babies to sleep on their backs, and without blankets, pillows and other sleep aids, which can block a baby's airways.
RNAO's latest BPG was unveiled at the Best Start Resource Centre's annual conference in Toronto, and has received extensive media coverage.
The goal is to arm nurses and health-care professionals with the latest evidence so they care share it with new parents, says Dr. Monique Lloyd, who leads guideline development for RNAO. The full guideline is available online or as a hard copy.