MPPs thank RNAO for action, support hiring more RNs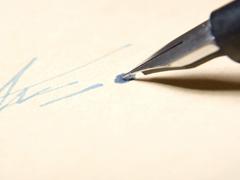 The combined voice of Ontario's RNs has once again made waves among politicians. RNAO has received a number of emails from MPPs thanking nurses for their input from November's action alert.
More than 4,000 of you responded to the alert demanding more RNs to ensure a healthy Ontario, and your voices reached the decision-makers. If you have not responded yet, we urge you to do so now.
"Please know that our government continues to be committed to supporting nursing in Ontario," Liberal MPP Ted McMeekin, Ontario's Minister of Community and Social Services said in an email sent to RNAO. "Rest assured we will continue our priority of investing in new nurses and our health-care system."
Conservative MPP Christine Elliott also thanked RNs for their message. Elliott said RNs will play an important role in the PC plan to create a more proactive system based on health promotion, adding that expanding RN scope of practice makes healthy and financial sense.
"The expansion of your scope of practice is both cost-effective to the system, but more importantly, results in care that is truly patient-centred," Elliott told RNAO.
NDP MPP Catherine Fife said her party will protect and strengthen Ontario's commitment to RNs.
"Ontario has learned the hard way that when you cut nurses and nursing hours, patient care suffers," Fife wrote. "In hard economic times, balancing the books on the backs of nurses will only spell trouble."