Meeting ends with no deal on funding for health care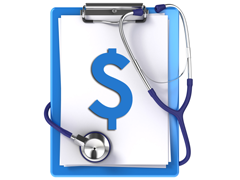 Provincial and territorial health and finance ministers met with their federal counterparts just days before the holiday break, hoping to ink a deal on federal health transfers.
For the past decade, they have received annual increases of six per cent. But Ottawa presented a firm take-it-or-leave-it offer of 3.5 per cent Dec. 19 saying that is all it can afford, albeit with additional dedicated funding over 10 years for home care and mental health ($11 billion).
RNAO is pleased the federal government is offering targeted money for these priorities, but says an overall increase of six per cent per year in health transfers is a must to ensure provinces and territories can deliver the highest quality care Canadians deserve.
The meeting ended with no deal and no agreement on when to meet again.
Timing is crucial. Please sign our action alert and send a message that RNs, NPs and nursing students expect more from their politicians.