Mark your calendar: Opportunity to become a Best Practice Spotlight Organization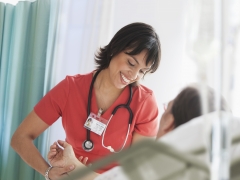 Ontario health-care and academic organizations will soon have a chance to join a community dedicated to improving the health care of patients and staff.
RNAO will be releasing its request for proposal on Wednesday, May 17, 2017, inviting organizations to apply to become a Best Practice Spotlight Organizations (BPSO).
As a BPSO, health-care organizations implement best practice guidelines and improve outcomes for patients, care providers and the organization.
RNAO provides support for implementation through training and access to all available resources. To learn more about the program, please visit RNAO.ca/bpg/bpso.