LHINs need more power to better serve Ontarians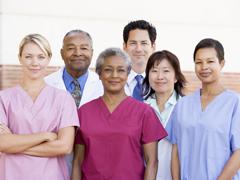 RNAO recently appeared before an all-party legislative committee to share nurses' perspective about the performance of Ontario's Local Health Integration Networks (LHIN). Our CEO Dr. Doris Grinspun and Special Projects Manager Tim Lenartowych provided recommendations at the Jan. 28 meeting in Hamilton.
The 2006 Local Health System Integration Act, which created the LHINs, is currently under review by the Standing Committee on Social Policy.
RNs work in every sector of the health system and know what aspects of system planning are going well and those that need a second look. We know that LHINs need to be given greater powers so they can plan and control all aspects of health system planning and funding in their respective regions.
This means including sectors such as primary care, home care and public health within the LHIN's mandate. This will result in better integration of health services and remove costly and unnecessary duplication.
The submission is consistent with our 2012 report, Enhancing Community Care for Ontario (ECCO).
Changes to the current system and delivery will lead to more co-ordinated and cost-effective care, which is good news for Ontarians.