Latest issue of Diabetic Foot Canada e-Journal released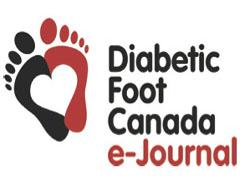 Health professionals who treat patients with diabetes – take notice. The newest edition of the Diabetic Foot Canada e-Journal has been released online.
The journal, developed jointly by RNAO and the Canadian Association of Wound Care, published its inaugural issue in Sept. 2013. It is aimed at health professionals who care for people with diabetes, to support their practice and improve patient outcomes.
Highlights from this issue include a look into the relationship between obesity, diabetic remission and the diabetic food, as well as a study helping patients choose appropriate socks and shoes.
Check out volume two, number two online today, and feel free to send feedback or submit articles.