Inquest into the deaths of two homeless men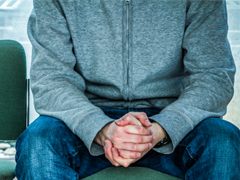 News that an inquest will be held into the deaths of two homeless men is being welcomed by RNAO.
Announced at the end of November, the Ontario's coroner's office will investigate the circumstances surrounding the deaths of 49-year-old Grant Faulkner, who died on Jan. 13, 2015. He died when a hut he had built for shelter caught fire. Bradley Chapman, 43, died on Aug. 26 after collapsing in an alley. He later died in hospital. Both men were homeless at the time of their death and lived in Toronto.
The inquest will examine the events surrounding their deaths. It's hoped a jury will make recommendations aimed at preventing similar deaths.
Chapman's story and his battle with addiction was featured in the Sept/ Oct 2016 issue of Registered Nurse Journal.