Influential blog touts RNAO's advocacy efforts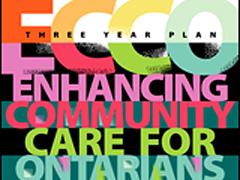 RNAO's tireless efforts to speak out for nursing and health issues have caught the attention of one of health care's most influential voices. Expert health system commentator Ted Ball featured RNAO in the second part of the Lobbying Queen's Park series on his blog.
Ball, whose Quantum Transformations Technologies business helps healthcare organizations transform themselves and develop their internal capacity, outlined many of RNAO's advocacy and policy initiatives in his widely read blog.
"All of these advocacy campaigns reflect the heart-felt values of their nurse members," Ball wrote.
The article also outlined RNAO's push for full-scope nursing practice, NP-led clinics, and the proposed devolution of Ontario's Community Care Access Centres (CCAC) detailed in RNAO's 2012 Enhanced Community Care For Ontarians (ECCO) plan.
ECCO proposes a three year plan to transition the CCAC's 3,500 expert case managers to become care co-ordinators in primary care looking after persons with complex care needs. ECCO also proposes that the LHINs be empowered with whole system planning, thus making CCACs redundant and reinvesting their costly administrative dollars into thousands of more hours of direct home care for Ontarians.
To read the full post, visit the Quantum Transformations Technologies blog.