Half-price on select BPGs: sale ends March 31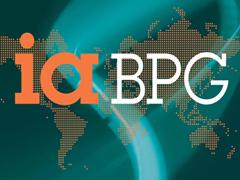 Act now and take advantage of huge savings on RNAO's world-renowned Best Practice Guidelines (BPGs). RNAO is offering a dozen select guidelines at 50-per-cent off.
The deal ends March 31. To purchase guidelines or for more information, visit RNAO's BPG page, email Julie Burris or call (416) 907-7965.
This special offer is available on the following guidelines:
Clinical guidelines:
Supporting Clients on Methadone Maintenance Treatment
Promoting Continence Using Prompted Voiding
Prevention of Falls and Fall Injuries in the Older Adult
Enhancing Adolescent Development
Crisis Intervention
Strategies to Support Self-Management in Chronic Conditions
Vol V. CD Rom
Healthy Work Environment (HWE) guidelines:
Managing and Mitigating Conflict in Health-care Teams
Preventing and Managing Violence in the Workplace
Workplace Health, Safety and Well-Being of the Nurse
Facilitating Client Centred Learning
Preventing and Mitigating Nurse Fatigue in Health Care
All sales are final, and standard shipping rates and HST apply.