Get involved as an RNAO Leader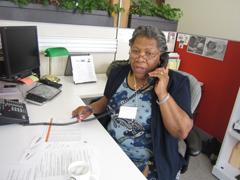 RNAO is led by RNs who reach out and seize the opportunity to make a difference in our profession – including board members, interest group chairs, chapter presidents and other executive members. One of the best parts of RNAO membership is the opportunity to personally grow by taking on leadership roles.
Nursing leaders fine-tune their leadership, people and mentoring skills by involving themselves in issues that matter. Getting involved can mean developing your skills in working with the media, meeting with your MPP, public speaking, organizing meetings, or championing Best Practice Guidelines. You can also represent RNAO as a workplace liaison where you work.
Get the most out of your membership by getting involved today. Fill out the volunteer recruitment form or give us a call at 1-880-268-7199 to find out more.