Full RNAO membership for just $50: tell your friends and colleagues to join with this special offer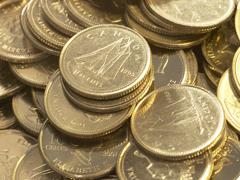 Make sure your RN and NP colleagues are not missing out on being part of Ontario's professional voice for nursing. Starting June 1, your colleagues who are not current RNAO members can enjoy all the benefits of our professional association for just $50 (plus HST).
Invite them to join RNAO and become part of Ontario's strongest professional nursing voice, shaping policy and practice. The ultra-low membership offer lasts until Oct. 31, 2014, and will give your friends and co-workers professional liability protection (PLP) which is a requirement of the College of Nurses of Ontario (CNO).
In addition, they will receive RNAO's award-winning Registered Nurse Journal, our monthly newsletter, educational resources, substantial discounts on educational offerings, memberships to the Canadian Nurses Association and International Council of Nurses and so much more.
Urge your colleagues to sign up today or call the membership department at 1-800-268-7199 to become an RNAO member from now until to October 31, 2014, and get a taste of all the amazing benefits and courageous voice that the association offers. We are convinced they will be impressed and you will feel proud. Together we keep growing and are a force to be reckoned with.