February is Black History Month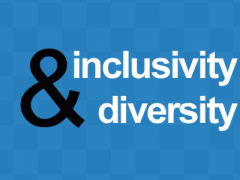 Feb. 1 kicks off Black History Month, a time to recognize triumphs and reflect on challenges to come. The struggle against racism and continued work towards equality is a mission we all must share. There is more work to do.
To mark Black History Month, RNAO took a look back at our work on diversity in the Registered Nurse Journal including information on our anti-racism policy, and our organization statement on diversity and inclusivity. Read A history of diversity inclusivity now
RNAO has also long supported embracing diversity within health-care organizations to promote a healthy work environment for nurses. In our best practice guideline (BPG) Embracing Cultural Diversity in Health Care: Developing Cultural Competence, we encourage culturally competent practices in the workplace and educational requirements and strategies to ensure a culturally competent workforce.