Expand Ryan's Law to include other conditions: RNAO submission to legislative committee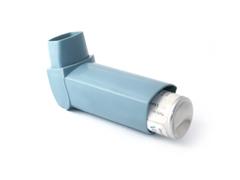 Legislation aimed at protecting asthmatic students must incorporate other life-threatening conditions to ensure the safety of Ontario's children, RNAO told the provincial Standing Committee on Social Policy.
Bill 135, Ryan's Law was introduced following the death of 12-year-old Ryan Gibbons, who passed away after being unable to access his asthma inhaler while at school. RNAO supports the bill, but insists it must be made more comprehensive by including conditions such as diabetes and epilepsy.
"Our hope is that a more comprehensive approach might prevent having to introduce another law that bears the name of another child's tragic death," RNAO said in its submission to the standing committee.
RNAO has also recommended the word "physician" be replaced by "primary care provider" — which can include RNs, NPs and other health specialists – in order to better reflect the interprofessional nature of health care.
In December, RNAO sent a letter to top provincial legislators demanding the swift passing of an expanded Ryan's Law. Our message also garnered a lot of media attention, being published in more than 25 newspapers across Ontario.
Bill 135 has passed a second reading and is currently being reviewed by the standing committee.