Let your voice be heard by the Health Minister: Apply by April 10, 2017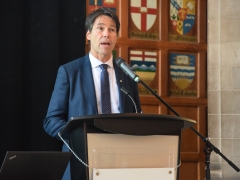 The Ministry of Health and Long-Term Care has begun recruiting members for its new Patient and Family Advisory Council (PFAC).
The council will advise the ministry on key health policy issues and ensure the concerns and priorities of patients, family members and caregivers are clearly heard and understood by the government.
The council will also advise on changes in how care is delivered, new initiatives the ministry is planning to undertake and how it can better engage with members of the public.
Volunteer today at http://www.pfac-ccpf.ca/. The deadline to apply is April 10, 2017.