Elder Abuse Prevention
The Hon. Alice Wong, Canada's Minister of State for Seniors, visited the Registered Nurses' Association of Ontario (RNAO) on Friday, June 15, World Elder Abuse Awareness Day, to announce funding for the development of a Best Practice Guideline (BPG) on elder abuse.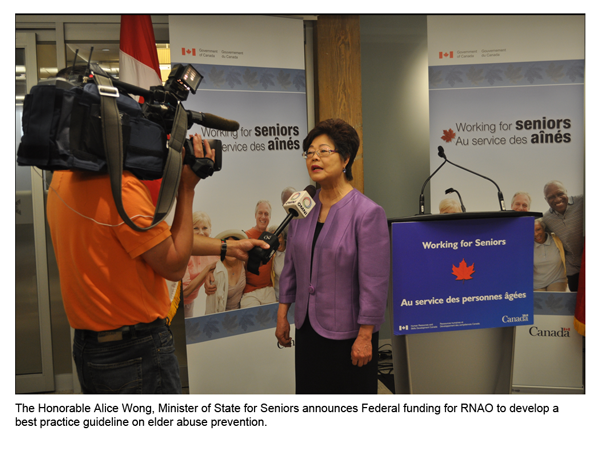 The financial support is being provided as part of the New Horizons for Seniors Program, a pan-Canadian elder abuse initiative.
Federal funds were also doled out in 2011 to fuel the association's Prevention of Elder Abuse Centres of Excellence (PEACE) project, which aims to educate health-care workers and the community about elder abuse, intervention strategies, and the rights of long-term care residents.
The government also announced earlier this year that it was planning on introducing amendments to the Criminal Code that would impose stricter sentences for individuals convicted of elder abuse.

Funding and Programs Announced