Complimentary RNAO membership for new graduates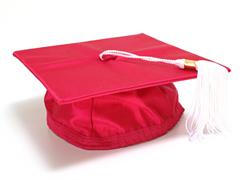 For all the nursing students buried under stacks of books during the exam season, there is light at the end of the tunnel. RNAO is offering complimentary membership to new graduates until Oct. 31, 2015.
Get the perks of RNAO membership, including a subscription to Registered Nurse Journal and discounts on conferences and workshops, free of charge.
Join RNAO online today , your eligibility for CNPS and professional liability protection (PLP) starts as soon as we received your application.
RNAO advocated for full-time jobs for new grads. Be part of the process to shape healthcare and nursing policy. With your complimentary membership you will receive:
A gold coloured RN pin
Membership in the Canadian Nurses Association and the International Council of Nurses
Subscriptions to Registered Nurse Journal and the The Canadian Nurse Journal - the journals provide comprehensive accounts of news, trends and developments in nursing.
Save up to 40% on registration for conferences & workshops, group rate savings on home & auto insurance… and more.
Who qualifies?
Any person who has graduated from an undergraduate nursing program within the last 12 months, and who is eligible to write the exam to become an RN in Ontario or who is already a registered nurse in the temporary or general class.
One sponsorship per person.
Questions? Contact our Membership & Services team