Celebrate WorldPride with RNAO at June 29 parade: join 120 members, students, supporters and RNAO's CEO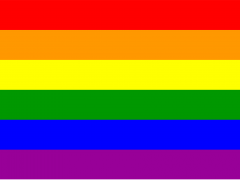 Pride Week 2014 (June 20-29) is shaping up to be one of the best ever, and as usual, RNAO will be a part of the festivities.
RNAO is committed to upholding the values of human dignity, inclusivity, equity, social justice and democracy. That's why we're once again teaming up with the Rainbow Nursing Interest Group (RNIG) to march in the June 29 Pride parade and show our support for the LGBTTIQQ2SA community.
But this is no ordinary Pride Week – Toronto has been selected to host the fourth-ever WorldPride, an international event promoting LGBTTIQQ2SA (lesbian, gay, bisexual, transsexual, transgender, intersex, queer/questioning, 2 spirited, allies) issues and celebrating diversity. With the entire city stepping up its efforts for this special celebration, RNAO is also upping our participation, and will feature our first-ever float in the parade. More than 120 RNAO members have already signed up to join the parade, and will be sporting custom RNAO Pride t-shirts.
The theme for this year will be Nurses Celebrate Diversity. For full details on all the festivities, visit the WorldPride 2014 website. If you're interested in marching in the WorldPride parade with RNAO, contact Tim Lenartowych by Friday, June 27.
RNAO members will also be participating in local Pride Week celebrations throughout the province, including:
Pride in the 1000 Islands Festival
We invite you to join the more than 1.2 million people worldwide who will take part in PrideWeek events.