Call for stories about interprofessional practice: deadline June 13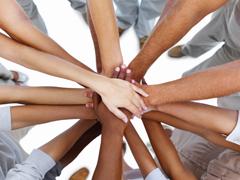 Health-care professionals do not work in isolation. Quality patient care requires all providers, regardless of expertise, to practise collaboratively for the benefit of those in their care.
Do you have a story you would like to share about interprofessional practice? RNAO's communications team wants to know, and you might get published on our website or in Registered Nurse Journal.
Tell us (in 500 words or less) about a unique, groundbreaking, inspiring or surprising experience you've had with another health-care professional. It may be a physician, midwife, social worker, occupational therapist, pharmacist, or any other provider with whom you have come together to benefit a patient or client.
Send us your stories by June 13 to be considered for publication in the July/Aug. 2014 issue of the magazine.