A breath of fresh air: coal-fired generation ends in Ontario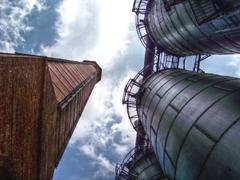 Ontario has gone coal-free. With the closure of the Nanticoke Generating Station on Dec. 31, 2013, the province officially ended coal-fired electricity generation, becoming the first jurisdiction in North America to do so.
The Nanticoke Generating Station was the largest coal-fired plant in Ontario, and its closure follows Lambton Generating Station, which stopped burning coal in September.
It marks the completion of a long-term plan by Ontario's Liberal government to transition away from coal, a major producer of greenhouse gases. RNAO has supported the end of coal burning in Ontario since the plan was announced in 2010, and even pushed for an accelerated timelines in the province's move away from coal.
Up to 250 deaths each year are directly related to coal burning, and RNs know the health of Ontario's people depends on its clean air.