Are you attending the ICN Congress 2017? Join us for our BPSO session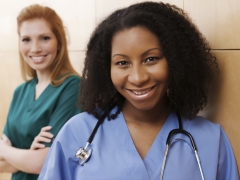 Those who are attending the International Council of Nurses' (ICN) Congress 2017 in Barcelona, Spain are invited to join us for RNAO's Best Practice Spotlight Organization (BPSO) designation session on June 1 at the Centre Convencions Internacional de Barcelona.
The morning session will highlight the key elements of RNAO's clinical best practice guidelines (BPG) development program and the multiple global strategies to foster implementation of BPGs around the world.
During the afternoon, BPSOs (pre-designate and designate) will have an opportunity to discuss with one another their experiences, insights and future plans with the program.
Please register at no cost for the session here. For more information and to see who will be joining us, please see the flyer below.