Apply to have your workplace host a Mental Health and Addiction Champions workshop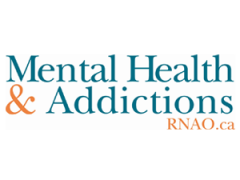 RNAO is expanding its Best Practice Champions Network Workshop Series, and needs partner organizations from across Ontario to act as host sites for a set of free Addressing Substance Use workshops in fall 2014.
Interested organizations must be able to assist with workshop promotion, booking of workshop space and catering, and providing on-site logistical support.
The Addressing Substance Use foundational (level 1) workshop introduces concepts of safe, ethical and competent care for clients dealing with substance use disorders in clinical settings.
Using the RNAO Toolkit: Implementation of Best Practice Guidelines (2nd Edition), participants learn about stigma, misuse of licit and illicit drugs, and learn best practices for screening, brief interventions and referral to treatment. The workshop is intended for nurses who do not traditionally work with this client population.
The advanced (Level 2) workshop for is geared to nurses who have already participated in previous addictions or mental health workshops, or who work in clinical setting where they regularly provide care for this population. In this workshop, participants will gain a deeper understanding of advanced concepts of harm reduction and concurrent disorders.
Funded by the Ministry of Health and Long-Term Care, these workshops are offered completely free of charge to all interested participants. Applications from interested organizations need to be submitted to RNAO no later than Friday June 27 at 4 p.m.
Contact the Mental Health and Addictions Initiative or call 1-800-268-7199 X 243.
The RFP for 2014 is now closed.