Apply for Advanced Clinical/Practice Fellowship by May 21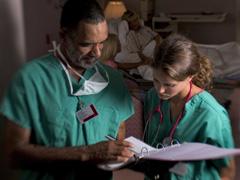 Now is the time to take a positive step in your career with RNAO's unique mentorship program. The Advanced Clinical/Practice Fellowship (ACPF) request for proposal (RFP) has been released.
This program, lasting 12 weeks (full time) or 20 weeks (part time), is designed to develop and promote nursing expertise in order to enhance patient care outcomes in Ontario. Target areas include emergency care, gerontology, home health care, mental health care, primary health care and marginalized populations.
Every registered nurse living or working in Ontario is eligible to apply. All fellowships must take place between September 1st, 2014 and February 1st, 2015. The deadline for the ACPF proposal submission is May 21, 2014 at 3 p.m. Register your intent to submit a proposal by May 1, 2014.